Sharp Top Loading Washing Machine 10.5 kg inverter ES-X105HV-S is considered a new chapter for comfort in your home with constant design improvement and advanced washing features to give you a great experience excellent but still ensure a perfect cleaning quality.
Design
Sharp Washing Machine ES-X105HV-S has a luxurious compact design with a titanium silver color, easily combined with many different interior styles without taking up much installation space.
Washing capacity 10.5kg, suitable for large families (5-7 people), can wash about 15-16 sets of clothes/wash.
12 washing programs variety to help you freely choose as you like.
Eco Drum without holes
The Sharp Washing Machine ES-X105HV-S is equipped with a holeless drum which is considered a revolutionary design from the Sharp brand, which helps:
- Avoid condensation and detergent residue.
- Reduce the number of bacteria generated inside the washing tub.
Now users no longer have to worry about damaged clothes or allergens.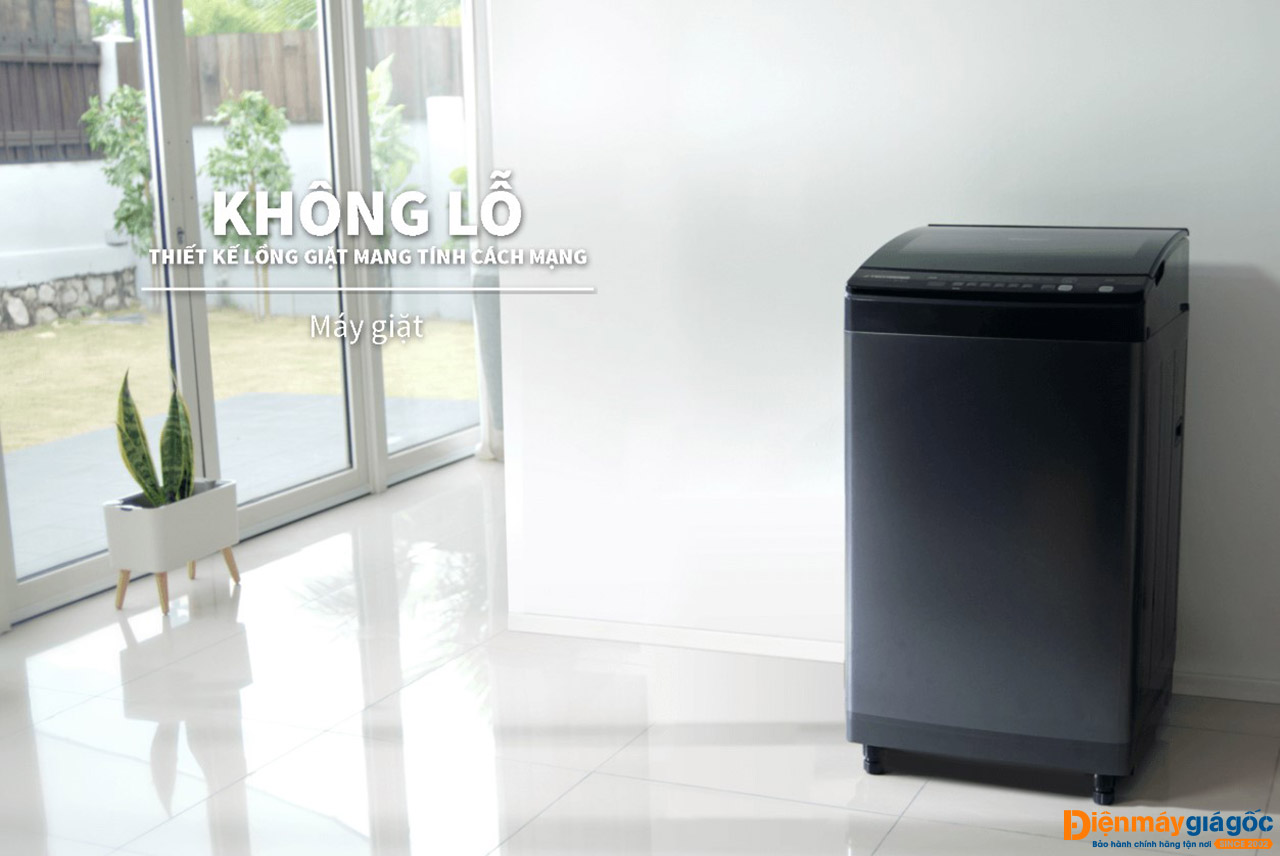 Super time saver with Quick Wash
With the new Quick Wash mode integrated into the Sharp Washing Machine ES-X105HV-S, it only takes 20 minutes to wash clothes but still ensures cleaning quality. Washing time is minimized, giving you more time to enjoy life.

Japanese Technology J-Tech Inverter - Power Saving & Quiet Operation
With J-Tech Inverter technology, Sharp Washing Machine ES-X105HV-S will help:
- Efficient rotational speed control.
- Save power consumption by up to 32.5%.
- Significant noise reduction, 42dB when spinning and 31dB when washing.
Now you can safely do your laundry anytime without fear of disturbing your loved one's sleep.

Add laundry
With Add Laundry feature on the Sharp washing machine ES-X105HV-S, users can add leftover items to the drum at any time during the cycle; the washing machine will automatically add water and extend the time to ensure that the newly added items are thoroughly washed.
Peak Performance with Bio-Simulation Technology
A breakthrough design inspired by nature - the surface of the washing tub Sharp washing machine ES-X105HV-S is modeled after dolphin and whale skin, providing maximum cleaning efficiency.
- Inspired by Dolphin Skin Structure: The drum is designed not to block water to support a stronger eddy current, increasing washing efficiency.
- Inspired by Whale Fin: Unique design creates a strong and continuous water flow, increasing the ability to wash clothes.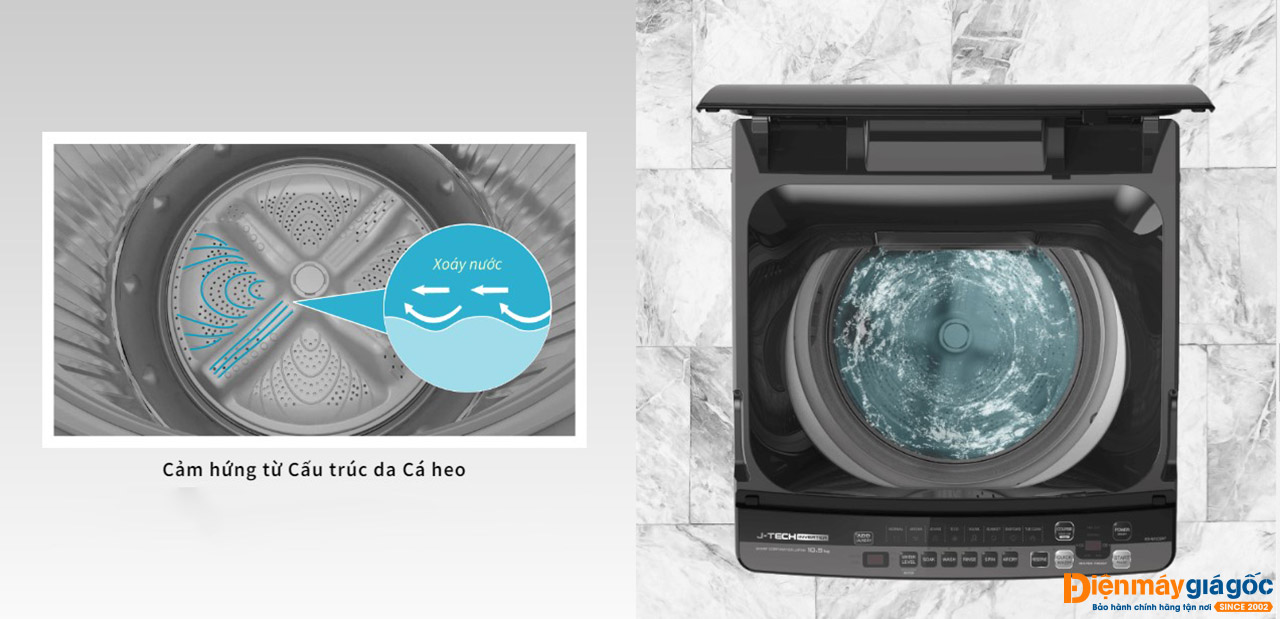 Advantages other highlights
- Safe Close lid design: The lid of the washing machine opens and closes gently and does not suddenly collapse, causing injury.
- Detergent & Fabric Softener: Large and easy to disassemble.
- Soaking time up to 24 hours: Comfortably customize the time to soak clothes.
- Safe and Clean: Redefine the experience with *the ultimate protective antibacterial coating.
- Ag+ silver-coated washing tray: Prevents bacteria growth, deodorizes clothes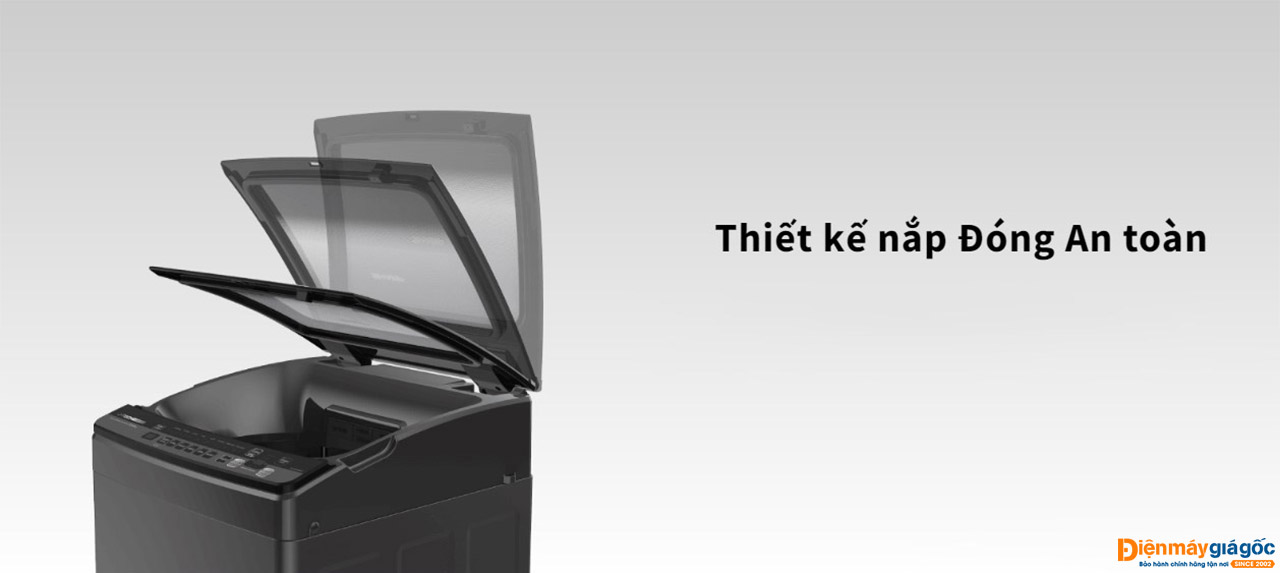 Japan quality
Sharp washing machine ES-X105HV-S has undergone rigorous testing according to Japanese standards. As a result, this new-generation washing machine follows the highest quality standards and ensures that 7 Protection Modes protect the product.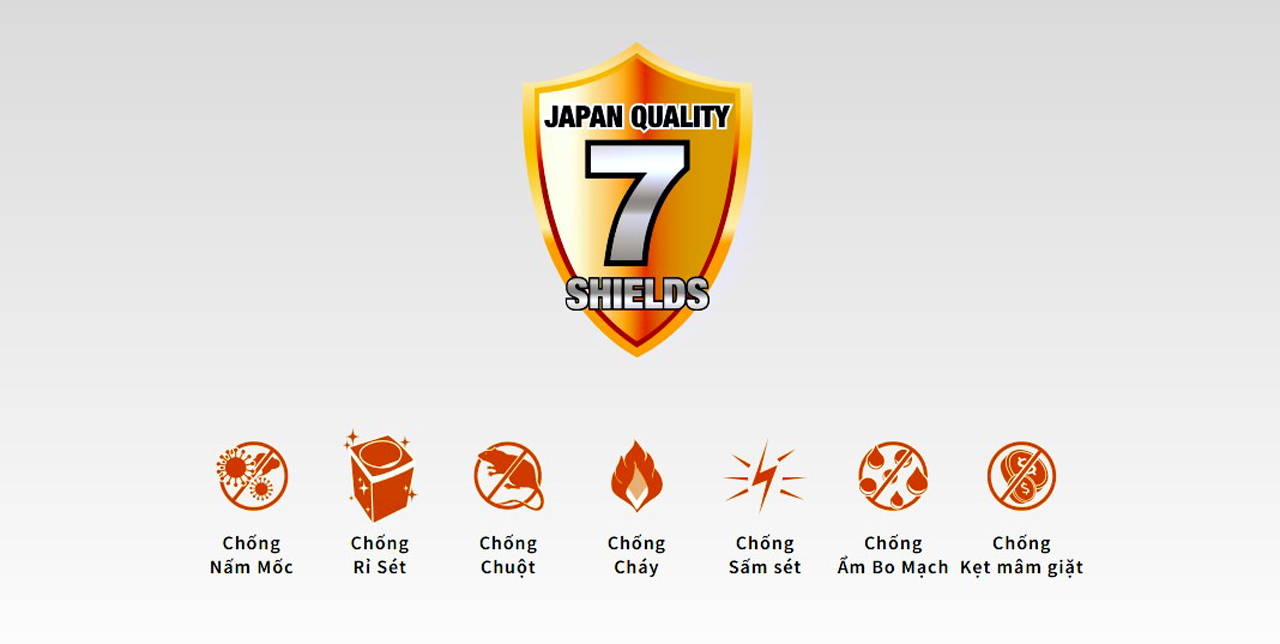 Specifications