Stylish design, strong lines
Possessing a refined appearance with solid lines, the Panasonic Inverter 9 Kg NA-V90FX1LVT of the front loading drum washing machine style will elevate the level of your living space. At the same time, the washing machine also owns 15 operating programs with an English - Vietnamese bilingual control panel, accompanied by a display screen, making it easy for users to read and use the machine quickly.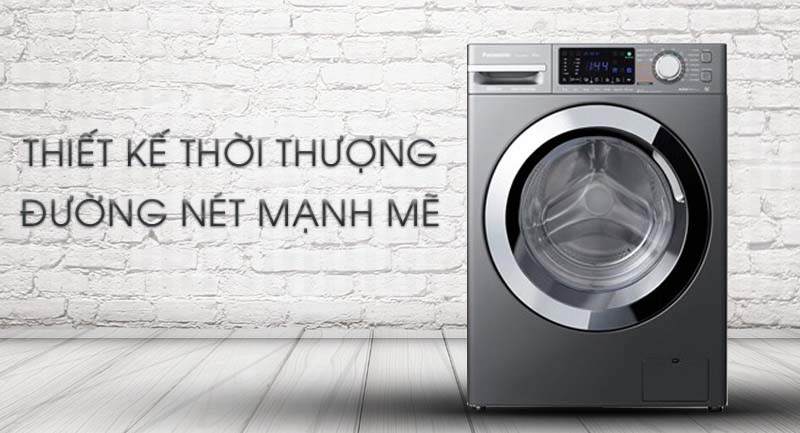 Washing capacity 9 kg, suitable for families over five people
With a load capacity of up to 9 kg in a single wash, the Panasonic NA-V90FX1LVT is the right choice for households with more than five members.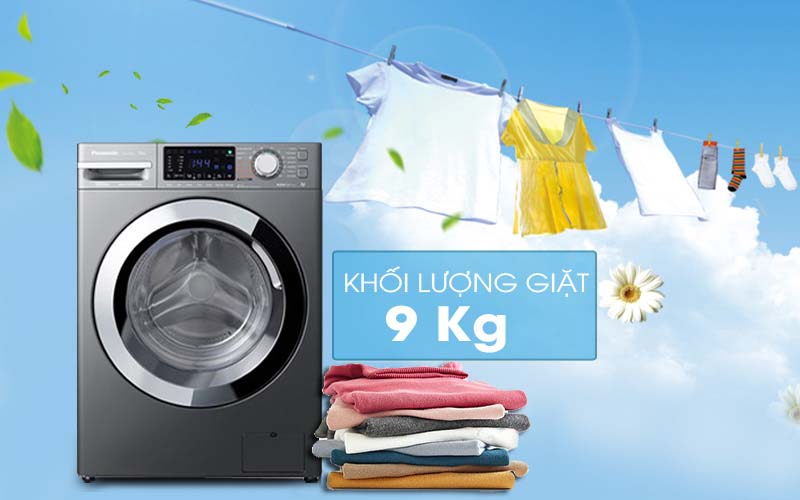 Efficient power saving with Inverter technology
The inverter technology integrated on this Panasonic washing machine 9 kg provides adequate monthly electricity savings for your family when it can adjust the motor rotation to be compatible with the operation cycle of the washing tub, to use electricity and water reasonably while still ensuring effective washing of clothes.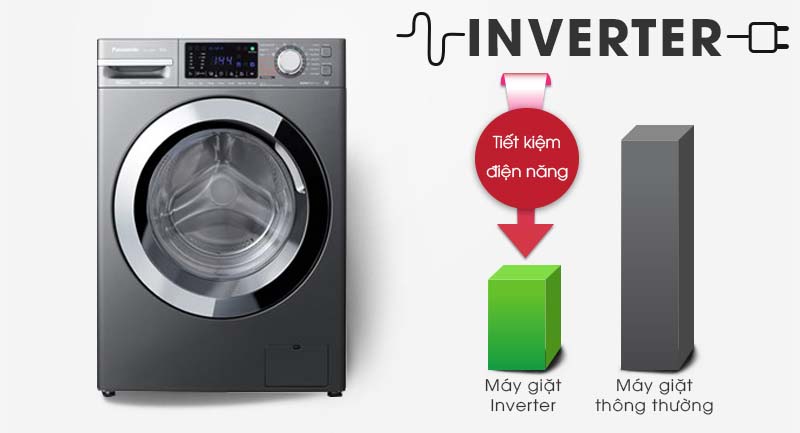 Remove bacteria, protect fabrics optimally by cold washing UV Blue Ag+
Thanks to the combination of Blue Ag+ silver crystals and UV rays, the Panasonic washing machine Inverter NA-V90FX1LVT helps to remove up to 99.9 % of bacteria without discoloring and shrinks fabric.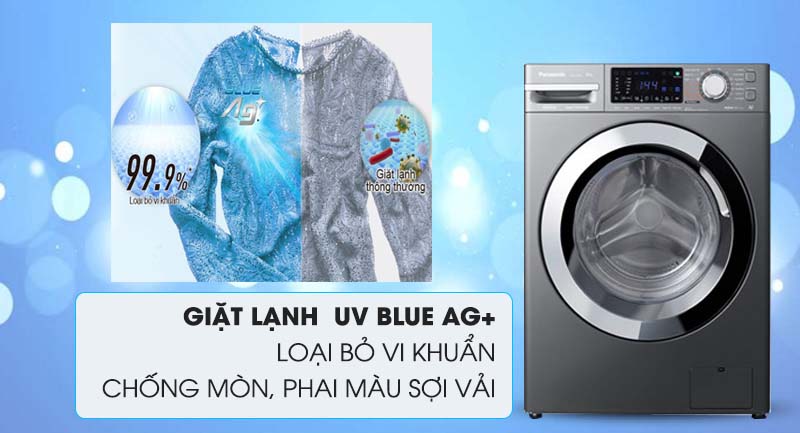 Dissolve detergent quickly, remove hard stains thanks to Active Foam
This technology makes washing powder dissolve quickly into millions of tiny air bubbles, bringing breakneck penetration speed on clothes to help remove stubborn stains easily.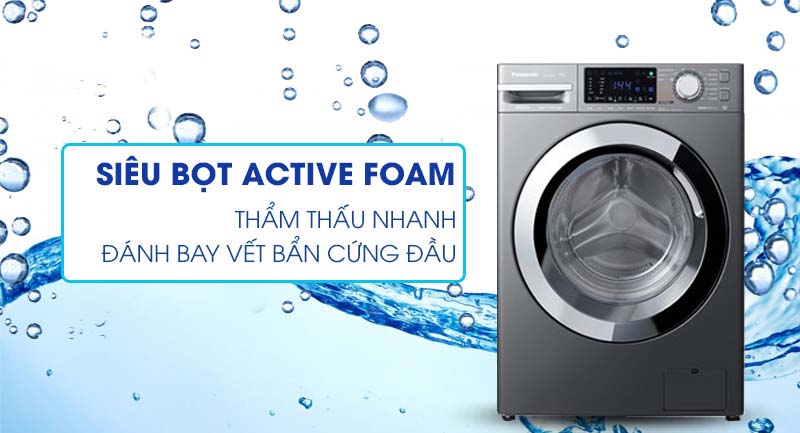 Significant water savings thanks to Econavi sensor
In addition to using Inverter technology, this Panasonic washing machine is also equipped with an Econavi sensor system. A technology capable of sensing: water temperature, the weight of clothes, washing material, and automatically adjusting the operation to use water and electricity to save money.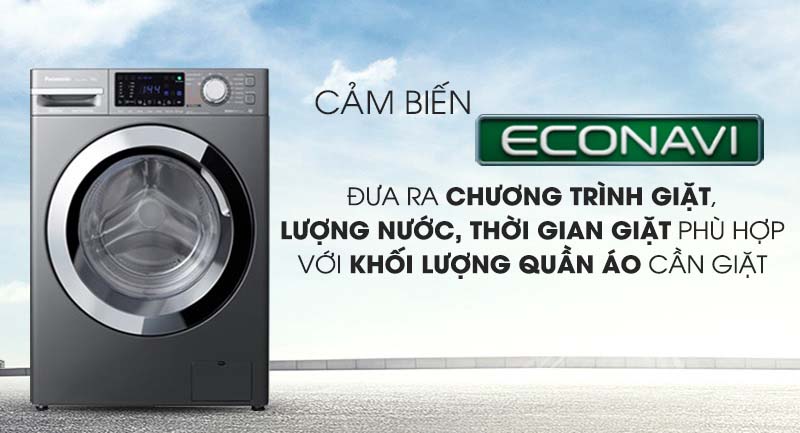 Quickly dislodge stubborn stains with StainMaster+ hot water washing
StainMaster+ hot water washing technology, stubborn stains on the neck and sleeves, oil stains,... it will be significantly removed, saving you washing time.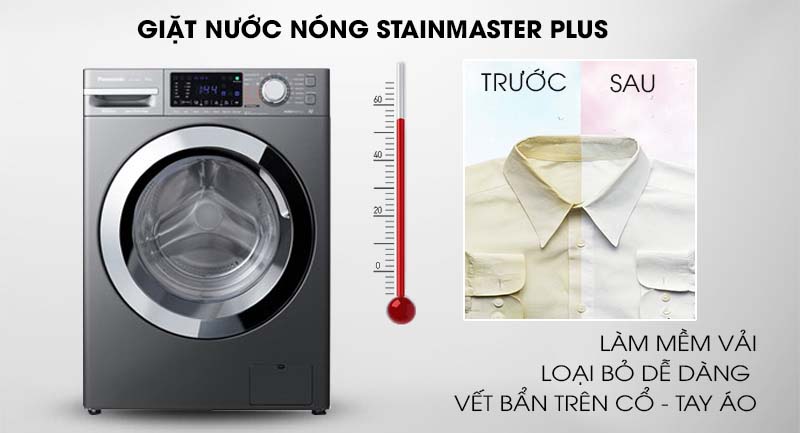 Shorten clothes drying time thanks to the ability of Air dry
The circular motion of this Panasonic 9 kg drum reaches a fast speed, helping clothes to be squeezed dry, shortening your drying time on wet, stormy days.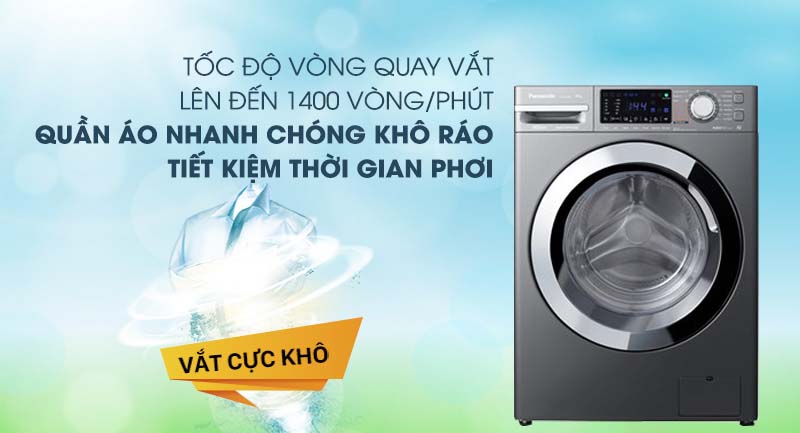 Save costs with the function of self-cleaning the washing tub
The self-cleaning function of the washing tub saves users a considerable amount of money without hiring an outside cleaning service, and can fully actively clean the drum after use to avoid bacteria, dirt sticking for a long time, causing damage to the washing machine.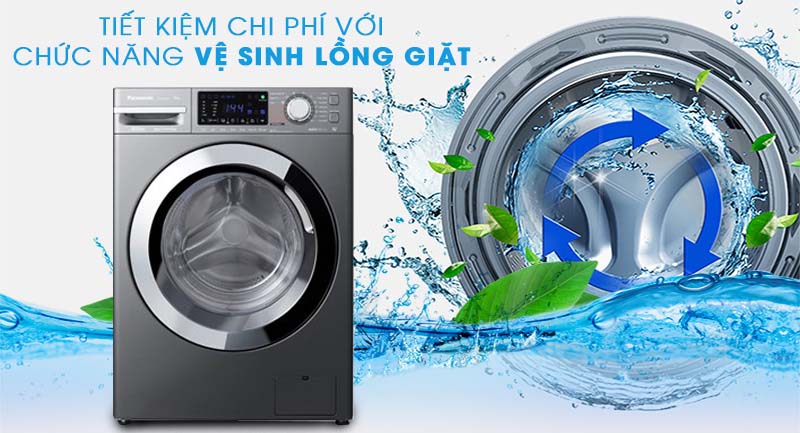 In general, the Panasonic washing machine Inverter 9 Kg NA-V90FX1LVT is a suitable choice for households with more than five members. Besides, equipped with advanced cleaning technology, Panasonic NA-V90FX1LVT also helps users save electricity and water every month while still providing effective cleaning for clothes.