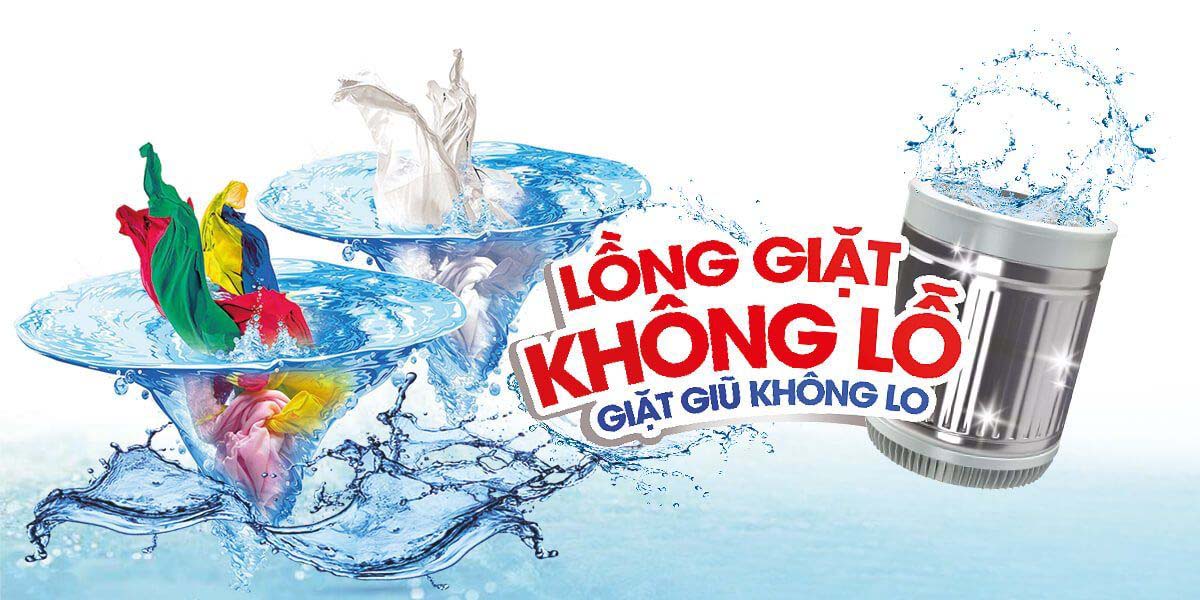 HOLELESS WASHING DRUM
The holeless ECO DRUM washing tub with a unique design helps limit the growth of bacteria and mold, saves water, saves detergent, and minimizes the fabric fraying common in washing drum's last hole. Save water, save money, save time. Reduce fabric fraying and mildew with innovative methods design, convenient for use. It also increases the effectiveness of fragrance in clothes.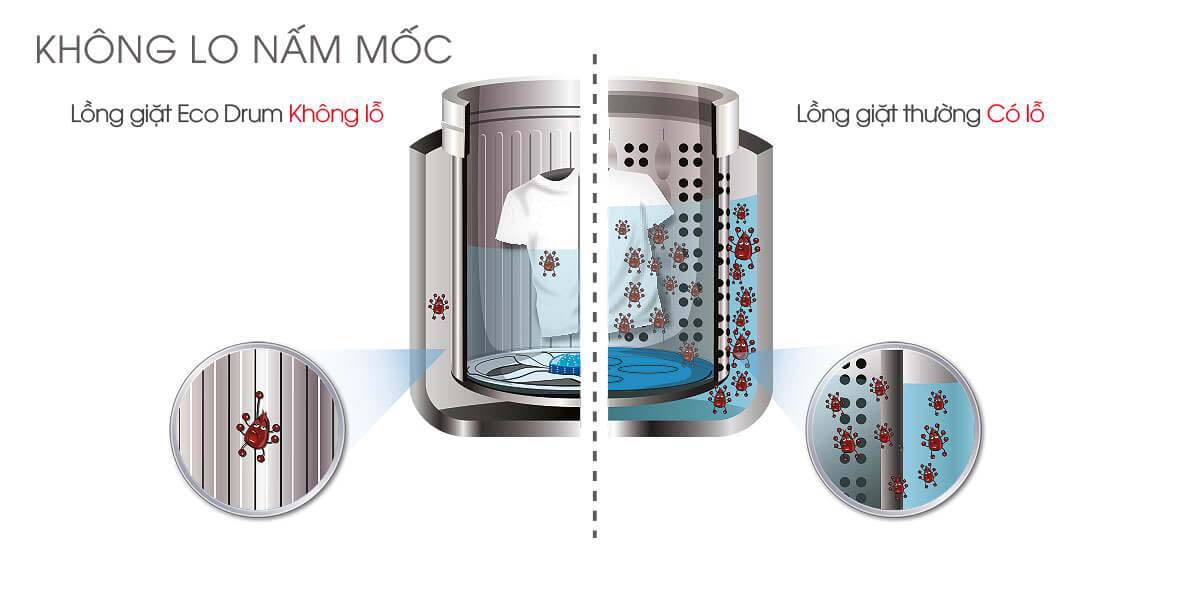 MOLD IS NOT REQUIRED
A holeless washing tub:
Reduces bacteria and mold growth: A holeless drum reduces mold growth on the back of the tub.
Reduce mold penetration: The holeless drum reduces mold penetration into clothes during washing.
A hole washing tub:
Easy to grow bacteria and mold: Bacteria quickly grow on the back of the tub because of the excess water there.
Easy entry of mold: Mold enters clothes from behind the drum during washing.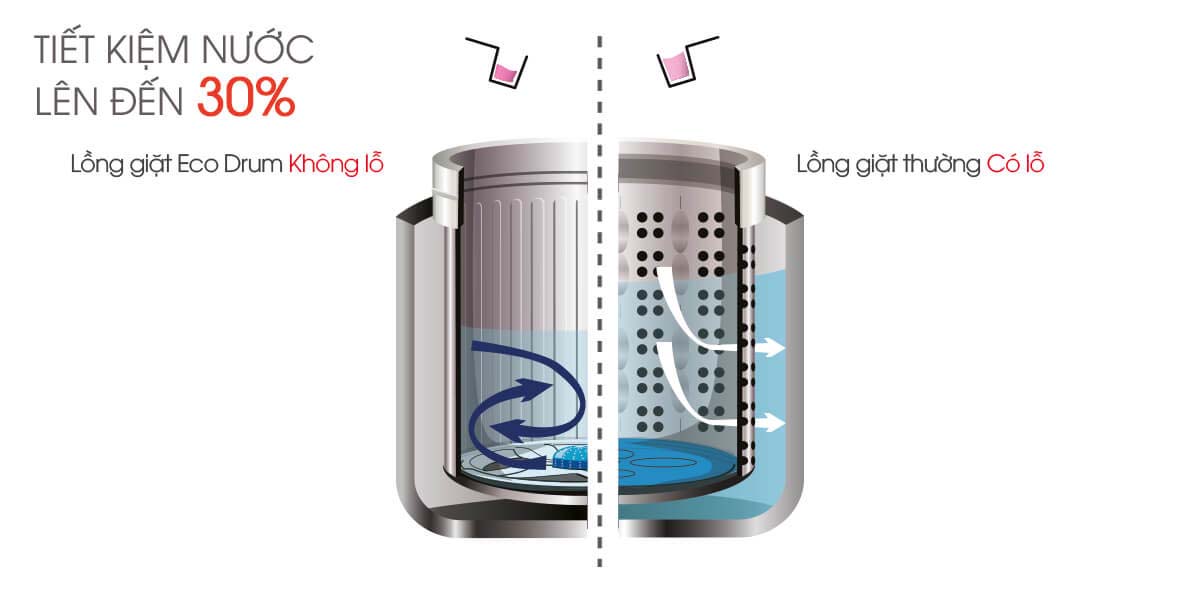 SAVE
A holeless washing tub:
Save water: save approximately 30% of water. Water is always in the drum.
Optimal detergent: detergent is retained inside the drum, increasing washing efficiency.
A hole washing tub:
Water waste: water flows out of the outer drum through the hole inside the tub.
Waste detergent: detergent goes out of the drum, causing a loss in the washing process.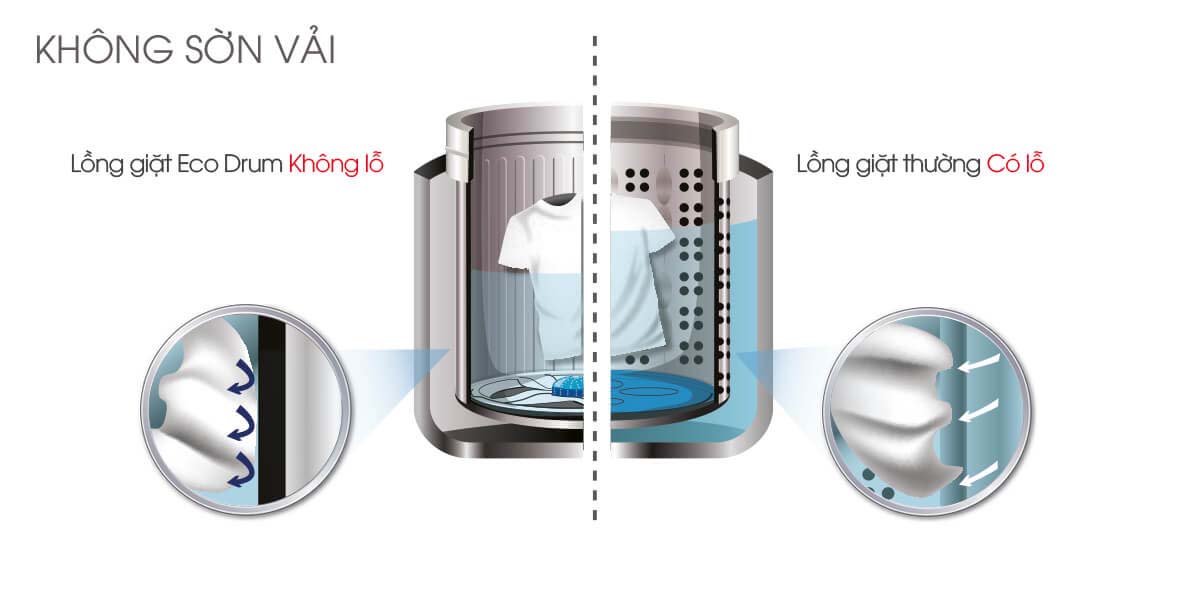 NO FABRIC
A holeless washing tub:
No damage to fabric: clothes do not rub against holes during washing.
A hole washing tub:
It is accessible to damaged fabric: Clothes are prone to rubbing against fiber damage holes during washing.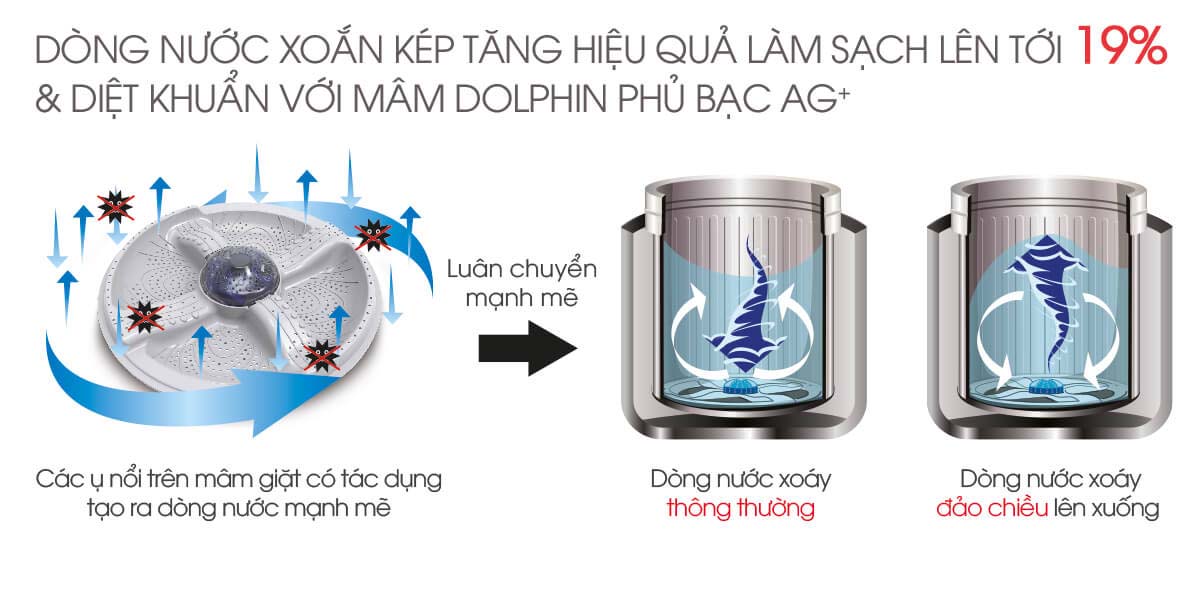 SCREW + DOLFIN AG+ SILVER COLOR
With a unique design from the dolphin washing tray combined with floating docks modeled on whales, the SCREW + DOLPHIN washing tray creates a strong whirlpool, reversing up and down to help dissolve stains and reduce twisting clothes. In addition, the AG+ silver-coated washing wheel prevents the growth of bacteria and mold on both sides of the tray, providing support for washing clothes.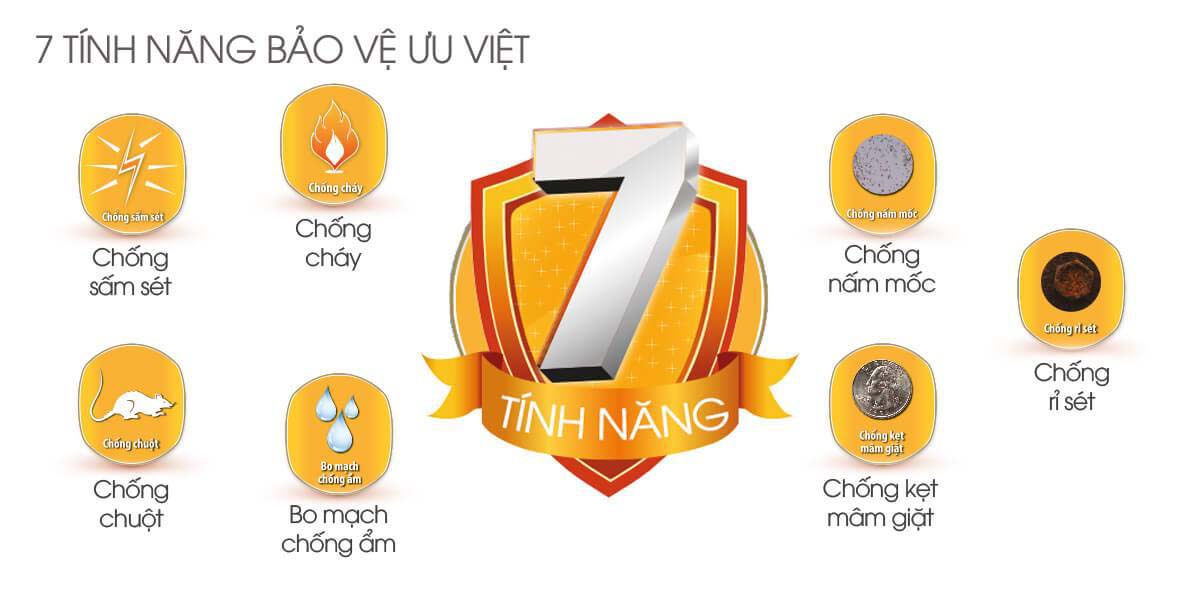 7 REMARKBLE PROTECTION FEATURES
Minimize risks during the use of the washing machine, such as fireproof, lightning protection, anti-rat, moisture-proof, mildew-proof, anti-rust, and anti-jamming washing tray (for objects the size of a coin or more)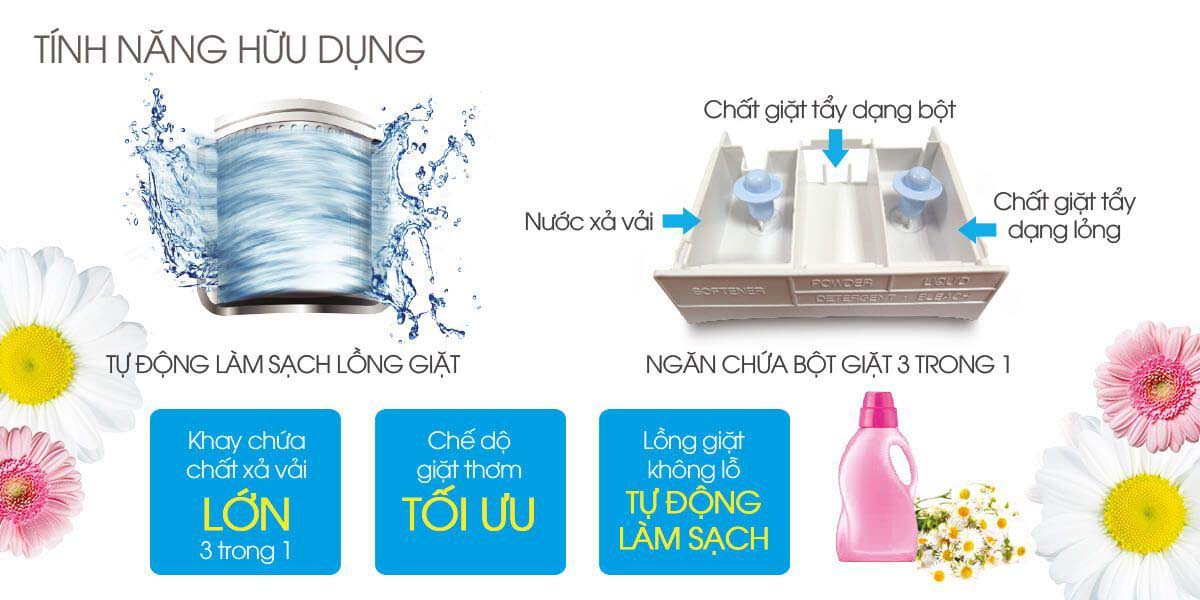 AUTOMATIC CLEANING WASHING DRUM
When we activate the drum cleaning function on the control panel, water is automatically poured into the drum. The high drum rotation speed will cause water to overflow to the outside through the two openings above to clean the inside and outside of the drum. Mold and bacteria clinging to the outside of the drum are easily removed.
ADVANCED DESIGN – 3 IN 1 WASHING POWDER COMPONENT
Sharp washing machines integrate powder, liquid detergent, and fabric softener into the same compartment to make it more convenient to use.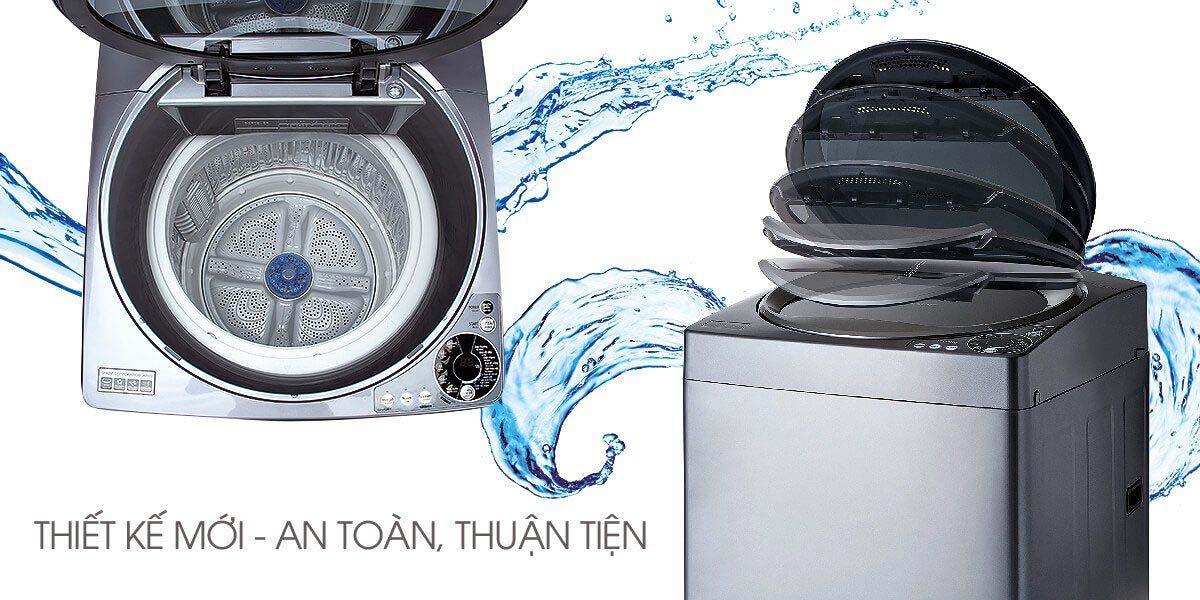 NEW DESIGN CAP-SAFETY AND CONVENIENCE
The safety-closing lid design makes the operation light and convenient, reduces noise, and primarily protects the user from shocks caused by sudden closing. Besides, the lid is equipped with tempered glass to minimize scratches and increase the device's durability.